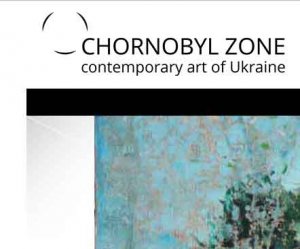 Chernobyl - a symbol of the disaster, disasters that befell Ukraine. Black page of modern history.
For me it meanslife - life after death! Life may doomed, and still alive! A bridge between Ukraine and the Soviet is a new, independent, independent! Chernobyl was the starting point for the revival of authentic culture. The way the light peak after recession, when we all stood on the abyss of misunderstanding, despair, fear, alone with uncertainty.
I ask you, that feels a man condemned to death? No hope of recovery, the very face of truth? I am sure that her life came to an end? And there is no cure and salvation of this disease. It remains only to wait. Wait for hours, days, months, perhaps years. Includes despair, in the head with a hammer thump one question: Why did it happen just to me?
In 1986. Ukraine has over 70 years by aggressive, alone, atheistic and ruthless power of God in the name of the Communist Party. She consistently for years and mercilessly destroy and surgically removed everything containing the national code. Code memory of ancestors, rich history, a huge reservoir of cultural heritage.
And now that God created artificially, weak, confused, hysterical, dares to last - align your people to a solemn meeting of death - the celebration of May 1. Everything in the best tradition of the then government - orchestral music, colorful balloons, banners with psevdodosyahnennyamy and promising text, flowers, smiles and a day off for the working class. That's how we met deadly affliction that navysne invisible danger and knocks on the door of each.
And today, many years later, we still reap the benefits. One has only to see the statistics of mortality and cancer.War and labor veterans, those who gave the best years of his life in Ukraine, suffered hunger and cold, rebuilt destroyed during WWII countries, now wander, they do not live, they survive. Who wants to work within the law, has the education and experience to feed children and keep the family forced to emigrate. The state is not even trying to rectify this situation, change it to better help their citizens. Called to serve his people rape, rob with impunity, throw in jail, ignored and despised. And here, almost at the forefront of earthly hell Works. Create our Ukrainian artists, our patriots, revolutionaries and the apostles, each time placing on the altar of art itself, and therefore part of Ukraine.
Chernobyl. For me it is not only a terrible disaster area in '86, but full-fledged Ukrainian territory, part of our land. Therefore, a gallery of contemporary art in Ukraine logically and truthfully I called "Chernobyl Zone".
With this login, I propose you to discover the world of contemporary art in Ukraine. Engaging with us, you know that works, the gallery "Chernobyl Zone", unique, they are clearly distinguished from others, above all, intelligence, deep, vibrant, powerful energy. These artifacts in their collections would be proud of leading connoisseurs, collectors around the world.
Ukrainian artists make a strong current in contemporary art world. Academic beetle, brutal Roytburh, sweet and spiritual Mas, easy Chichkan - a small list of Ukrainian that inspire, teach Ukrainian culture. These people create a modern Ukraine and is its integral part.